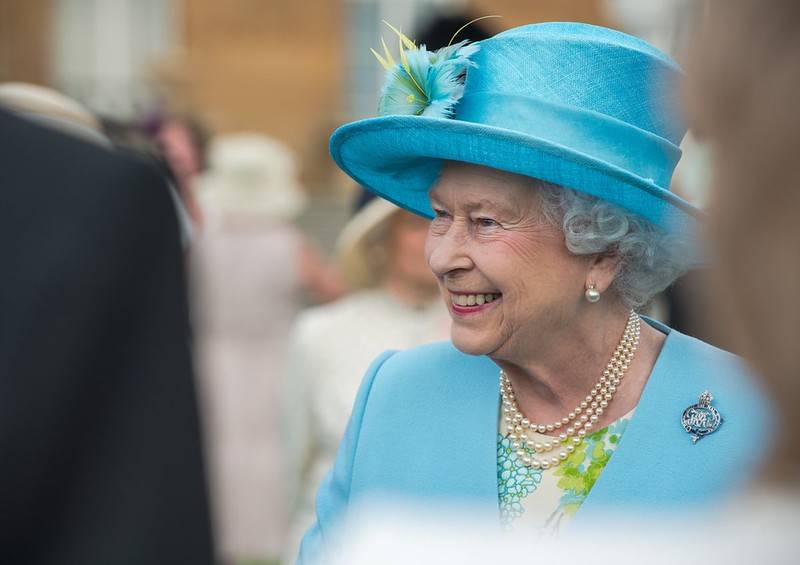 Queen Elizabeth II 1926 - 2022
© Crown Copyright 2013
Photographer: Sergeant Adrian Harlen
Image 45155865.jpg from www.defenceimages.mod.uk
Like most people who heard the news last night, I wanted to express my sadness at the passing of Her Majesty, Queen Elizabeth II. The tributes that have been pouring in from all quarters of the globe have been truly touching and most appreciated, they show the respect and admiration that our Queen garnered during her long reign.
Queen Elizabeth was a great patron of the arts, who supported all types of creation and expression, being herself the subject of many works by established and world-famous artists. Her Majesty's collection is vast, estimated at 7,600 paintings valued at around £4 Billion, although it was never hidden away, but rather shared with the public and given on loan to many institutions and museums around the world and indeed at home in the U.K. One of the jewels of the collection is an extensive group of drawings by Leonardo Da Vinci, the largest collection of his work in private hands. This collection was loaned to Manchester Art Gallery just a few years ago and thousands of visitors poured in to see them.
Royal family members from all around the world have a history of commissioning portraits during many different periods of their reign. We think back to the wonderful portraits of Royalty by Diego Valezques with one of the greatest paintings ever made - Las Meninas. We think of Hans Holbein the Younger and his extensive portraits of the Tudor court, and the Royal Portrait Of Maria Antoinette By Élisabeth Vigée Le Brun.
Queen Elizabeth II had one of her most famous portraits completed by Pietro Annigoni just one year after her coronation in 1954 and at the age of just 28 years old. The Italian painter was famously quoted as saying how nervous he was to paint Her Majesty, but the young Queen soon put him at ease by talking to him, and he completed one of the most iconic paintings of her reign. A more modernist style of portrait artist was employed in 1998 when the young artist Justin Mortimer was commissioned to paint her Majesty. The final painting was met with mixed feelings as some felt it was disrespectful, while the Queen really liked it and indeed commissioned Mortimer to paint another portrait of Lord Chamberlain. Lucien Freud was called to capture Her Majesty in 2000/01, which again had quite mixed reviews, the small painting was only 8" high, and in the usual style by Freud, it didn't pull any punches but showed the Queen exactly as she was on the day.
My favourite image of the Queen was by photographer Chris Levine who created a portrait known as Lightness of Being in 2012. This portrait is unique in that the Queen's eyes are closed in it. During the photo shoot, Levine asked Her Majesty to relax between shots and it was in one of these moments that a tremendous calmness came over her and she closed her eyes, Levine took the photo and it resulted in one of the great images of Queen Elizabeth II.
Whilst some have argued that Her Majesty didn't buy a lot of art or add to her collection extensively during her reign, we can't help but be mindful that the Reign of Queen Elizabeth was unique in the sense that no other British monarch had been scrutinised in the way that the Royal Family were in the 20th Century, for their finances. Having to give up the Royal Jet and the Royal Yachts, having the mass media take pot shots at the family for partys and holidays, to have been spending miliions of pounds a year on art would have surely attracted equally negative press. The French Royal family fell foul of such lavishnous, and ultimately, it cost them dearly.
Queen Elizabeth II supported the arts as much as she could, by opening her own gallery at Buckingham Palace, and by loaning her collection to institutions all around the world. Her commissioning of portraits and support of British art will long be remembered as one of the many great things she did during her reign.