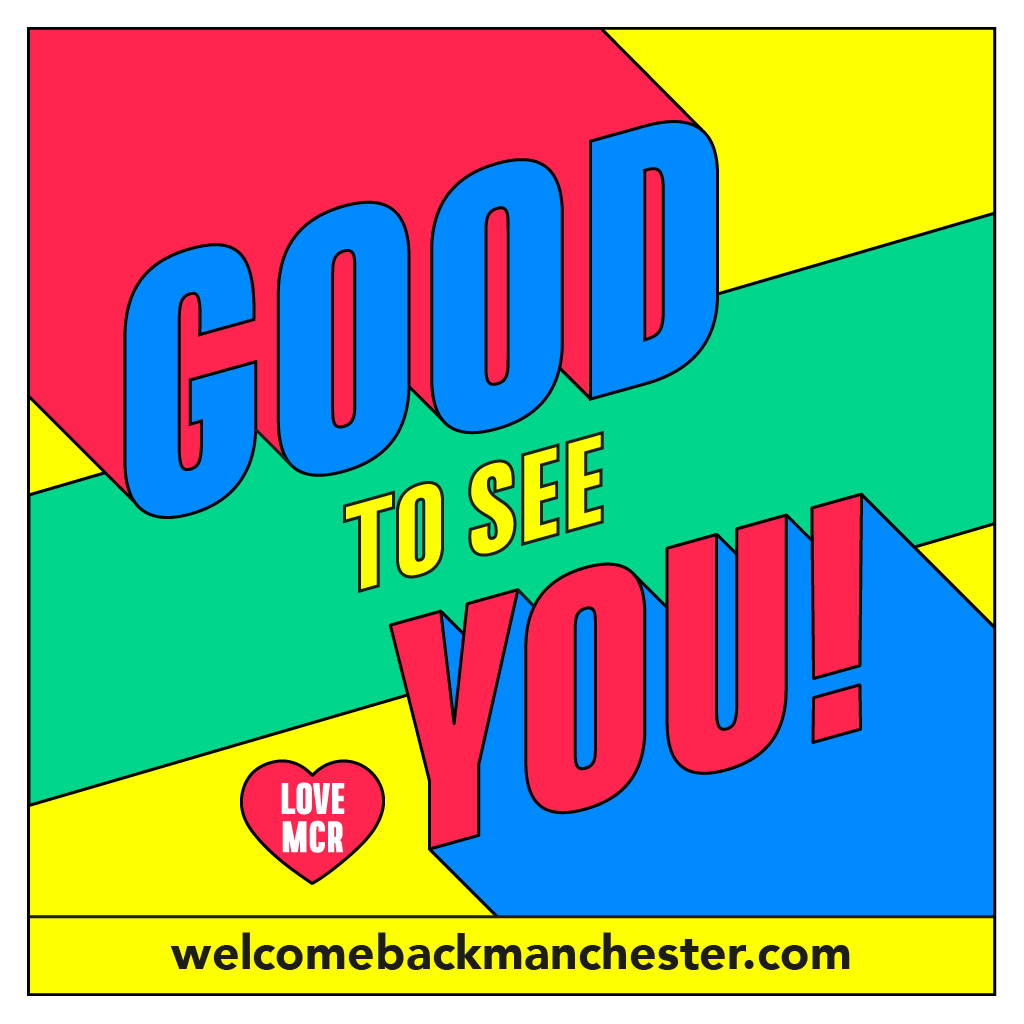 Well, it's been three long months but I'm finally back in the gallery and we're trading once again, although if you can call this trading I'm not too sure. It's very quiet in the City at the moment. Having spoken to one of my retail neighbours here, we agreed that every day at the moment is like a normal Sunday morning in the city.
I really wanted to post and update you all more during the lockdown, but there was a part of me that felt self-promotion in a period where families are losing loved ones and people are suffering, just felt crass. I gave a couple of updates so as to keep everyone aware of what was happening with the company, but nowhere near the weekly blog and multiple social media updates I usually give. I hope you can understand my reasoning on this.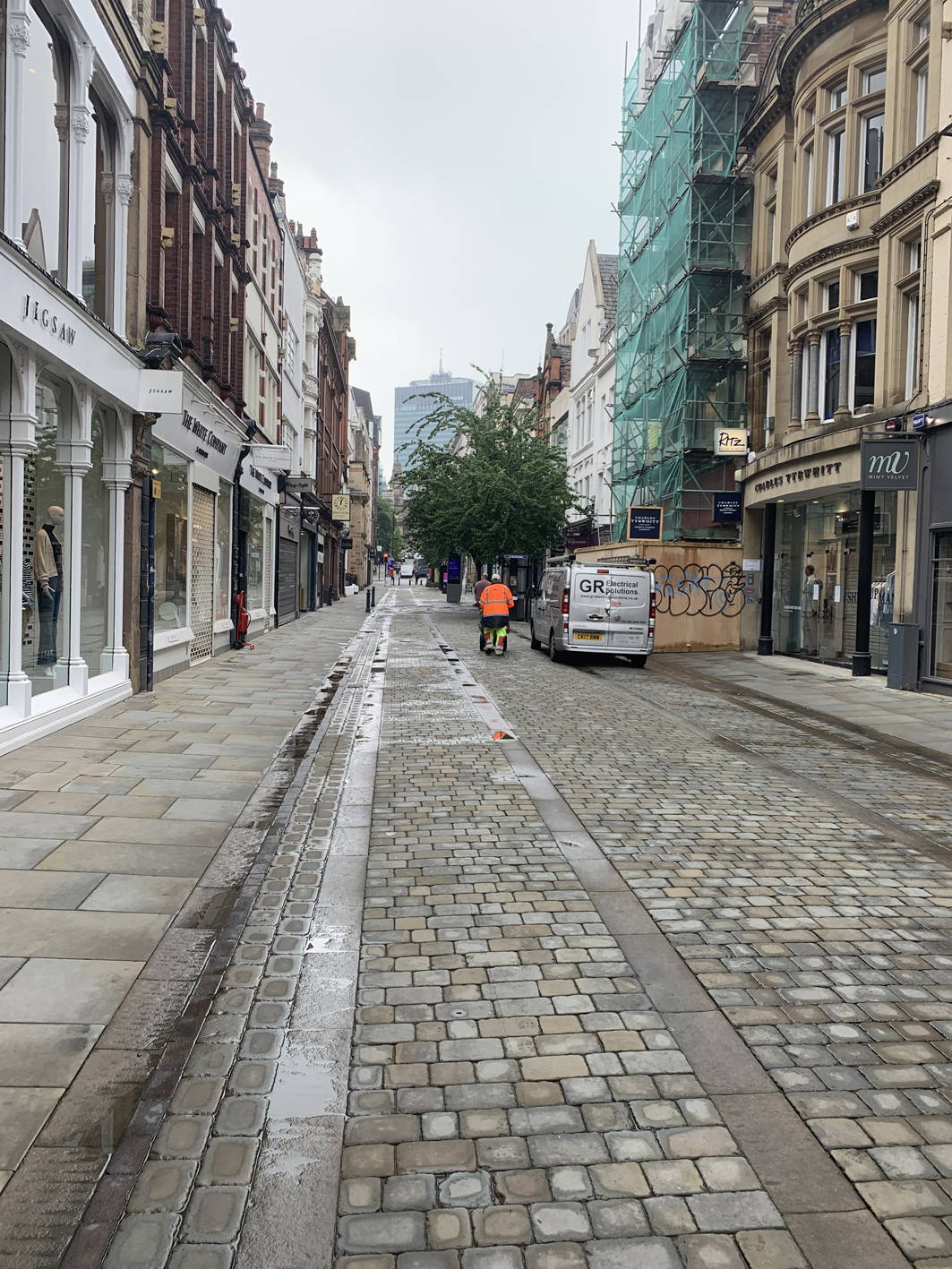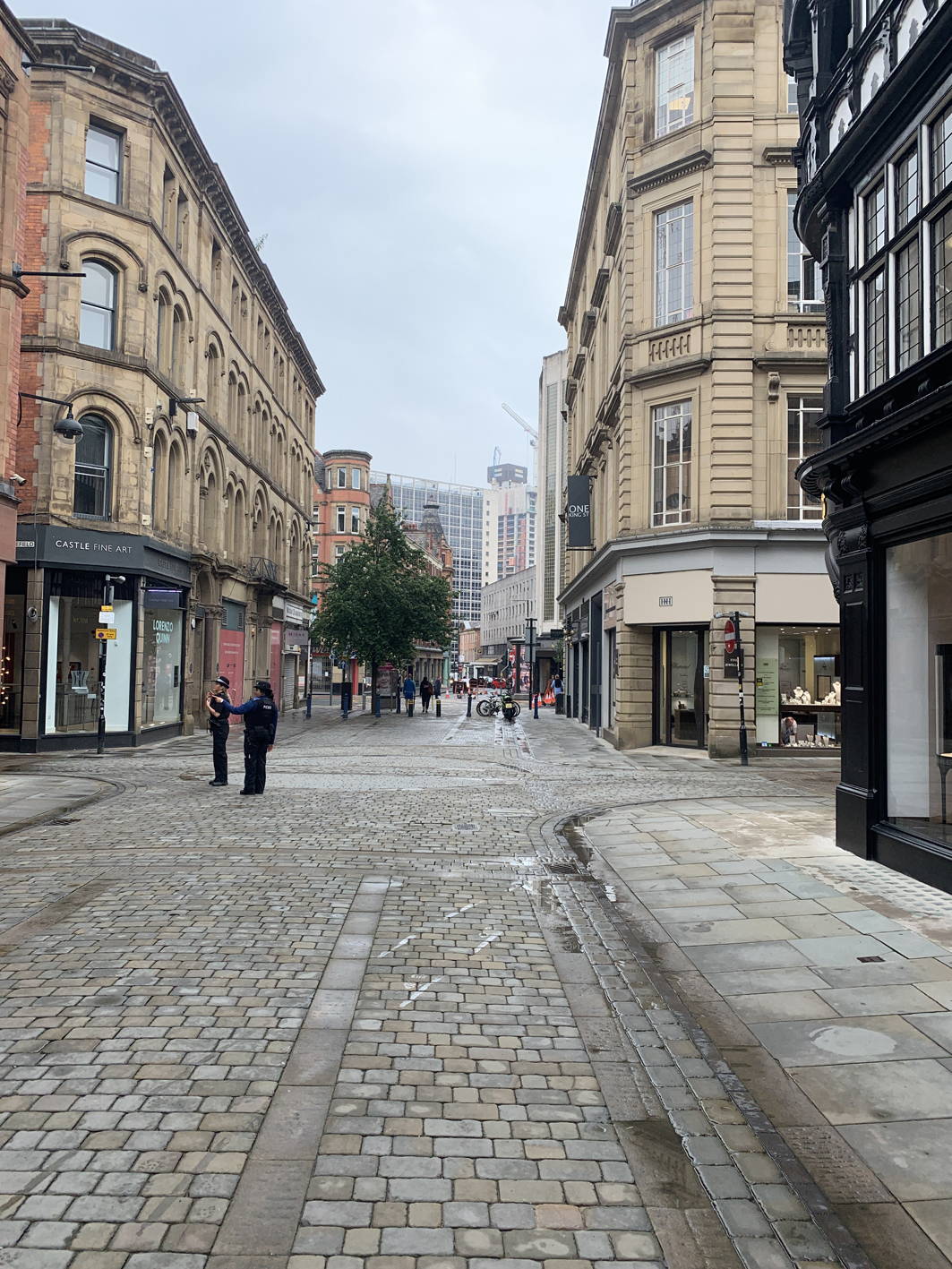 Believe it or not, these photo's were taken on King Street, Wednesday 17th June 2020 at lunchtime, the busiest time of day for Manchester.
There have been so many challenges over this period for many of my friends and colleagues in business, some of whom - especially in the hospitality industry are still very much in the storm of Covid-19.
Luckily, the government relaxed the lockdown for non-essential retail and allowed retail art galleries to resume trading on the 15th June. Having walked around the city a little this past week, it's evident that some businesses aren't coming back yet or indeed not at all, and the public certainly hasn't come back as of yet. The people I'm seeing around are Council workers, Police, builders and maintenance people. Very few shoppers and even fewer carrying bags with purchases in them. So the news reports of flooded high streets with queueing eager shoppers were a little over-inflated.
One of the other challenges I'm facing right now is the great perspex gold rush of 2020. Getting perspex for my framing has been a nightmare, I currently have an order being processed which is on its fifth week now (normal turnaround is 4-5 days). I've called and emailed the vendor, but had no response so far. It's problematic from the point of view that I have around 8 new pieces of art waiting to come in and I can't get them finished. The frames and mounts are all complete but without the perspex, I can't seal them up and bring them in. If like me, you find yourself wondering why there's a rush on perspex, well, shops are fitting perspex sheets in front of the tills to reduce the risk of COVID transference. So there's a lot of orders for large clear sheets of perspex. However, of all the things that could have happened to me over the past three months, this ranks pretty low on the importance scale, irritating, yes, but nothing to pull my hair out about. So if you're wondering why I haven't come back with a load of new artwork, I actually have it, but I can't display it.
So during lockdown art played a prominent part in the video conference calls we saw on the news, as many of the participants used art in their backdrops, some had great taste, others....not so much, but like I always say, buy what you like, and that's all that matters. It got to the point where a noted art critic began dissecting the art choices of the people on the news. It was actually one of the highlights of Instagram over that period.
We saw the great Grayson Perry, conduct a lockdown art show on television, encouraging people to take up their brushes and pencils and all manner of other instruments, giving some much-needed creativity and relief during the past few difficult months.
Banksy donated a painting to the NHS which was a great tribute to the work done by our wonderful Doctors, Nurses, and NHS Support staff throughout this crisis. In the image we can see a child who has thrown away his superhero's figures in favour of a nurse. When I saw it on the news I thought it was an outstanding gesture by the street artist, but I did comment at the time when I saw it unveiled on the hospital wall, that I hoped they had good insurance and security for it.
Sadly I was proven correct when the very next day a man in a hazmat suit came into the hospital with a cordless drill, and attempted to remove the painting. Luckily their security caught him and he was arrested. It just goes to show how even the best of intentions can be abused by personal greed.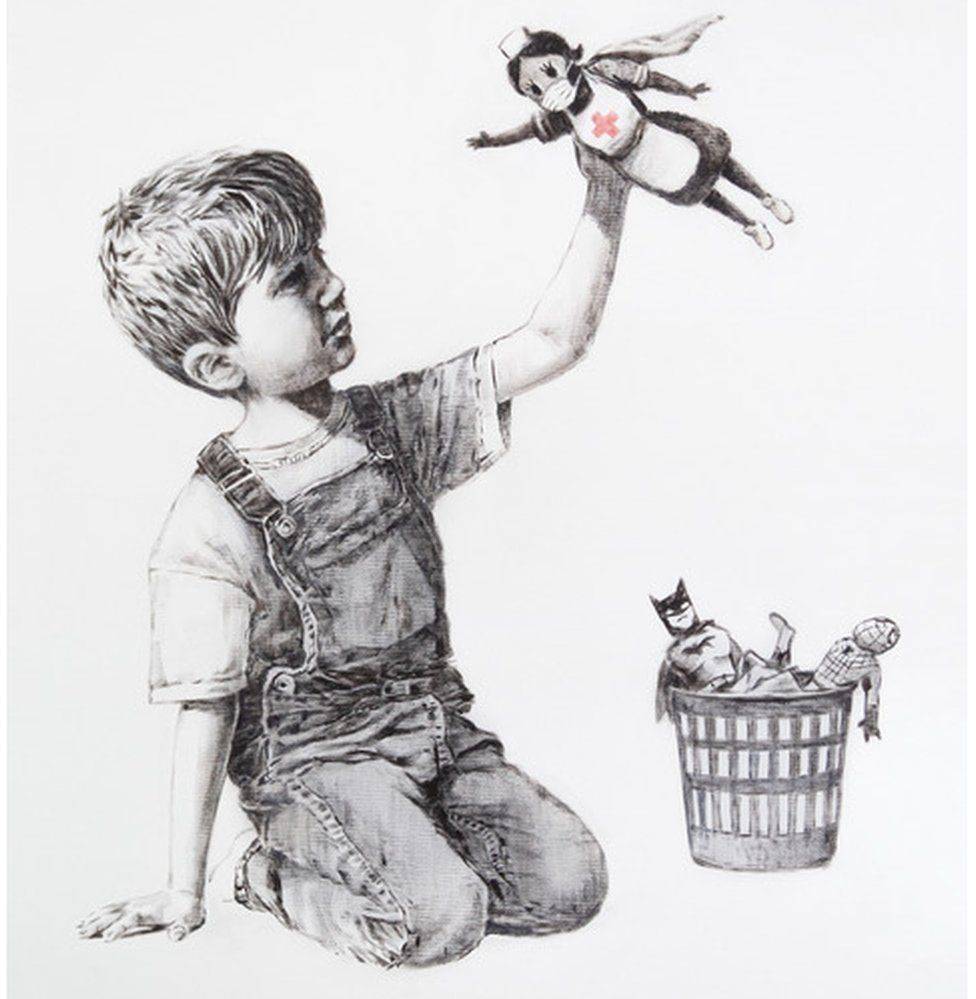 Banksy's tribute to the NHS staff
As I said earlier, there are a few new pieces to come in, mostly by new artists, but with the perspex situation who knows when I'll be able to get them finished and up on the wall or website, so I'll keep you all posted on that. There are some stunning new works waiting in the wings and I can't wait to share them all with you.
I have also been in protracted negotiations with three new artists who should be coming to our walls very soon. I'll keep you posted here as to the progress of those discussions.
One thing I can say with my hand on my heart, is that during lockdown my collection of art has brought me much enjoyment, it's unusual for me to spend so much time at home and for so long a period, but being around our collection has been wonderful, and it shows how much mentally and spiritually envigourating art can help to mitigate even the worst of situations. They say we should all take time to smell the roses, I took this time to enjoy my art collection and I hope you did too.
If you're around Manchester please pop into the gallery. It would be great to see you again, it's been far too long!