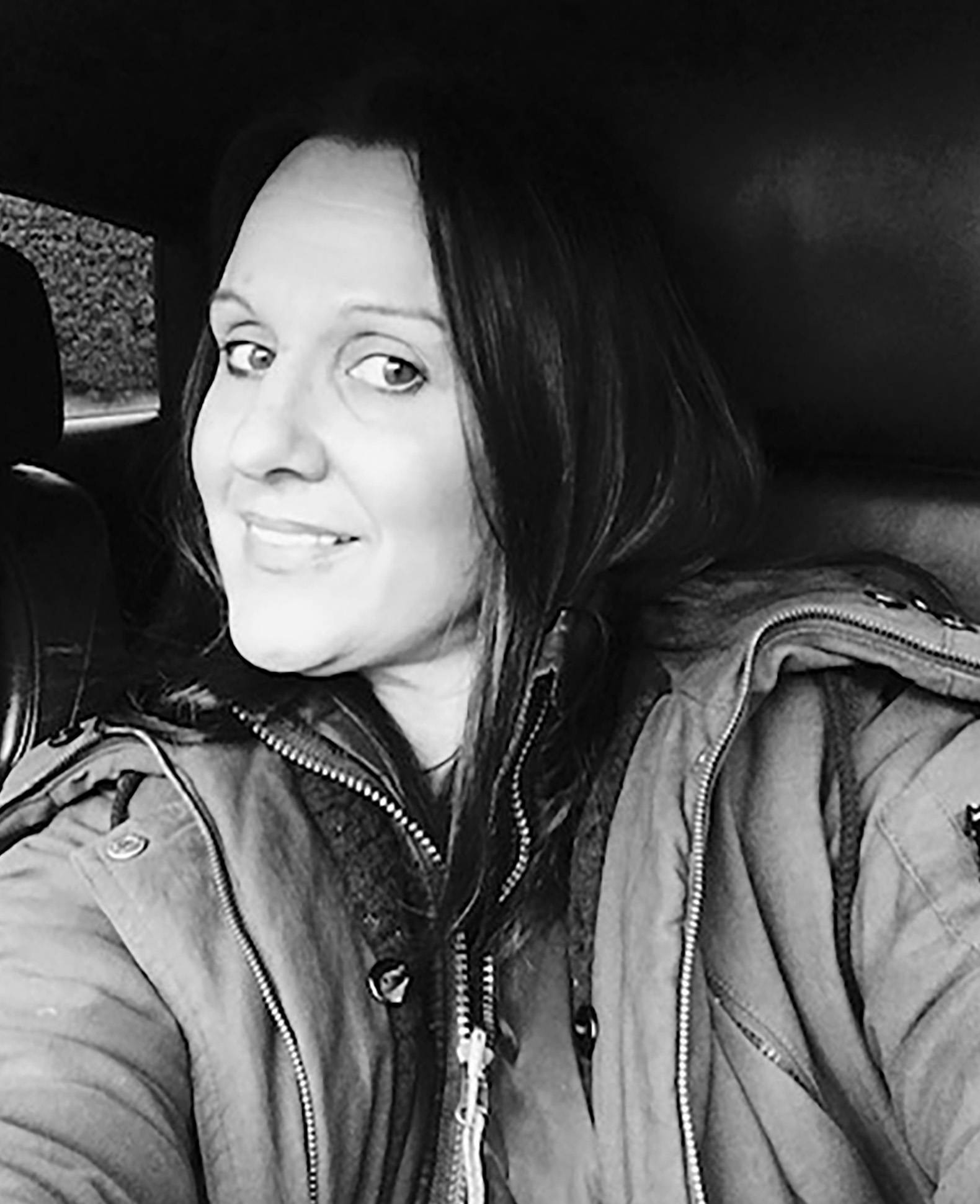 The second in our new series of interviews goes to Lucy Manfredi. Lucy's Northern style of painting has been hugely popular in the gallery and continues to attract a massive amount of attention. Her recognisable style and skilled use of paint application are the cornerstones of the atmospheric work she creates.
Let's see what inspires her...
1. What age did you begin drawing and painting and how were you influenced?
I started working in art from an early age as most children do, drawing and painting in my own little world, as I grew up I continued to have a strong love of art and painting and eventually studied to the age of 26, completing a Masters degree. I was hugely influenced by my passion for art and painting. For me, I can't imagine doing anything else.
2. Which artists were your biggest influences and why?
The artists that have influenced me have been Van Gogh for his impasto style, and energy. I think he is one of the best artists of all time. For skill and technique, I look up to many of the French impressionist painters, such as Vuillard, Bonnard and Monet. More recently, I love the works of Valette, Permeke and many of the old Dutch painters. The vibrancy, energy, and use of impasto combined with their expert application of colour are what I find most impressive about these artists.
3. When did you decide that you were going to seriously pursue a career in art and what challenges did you face?
I decided to commit and drive forward to be a painter simply because I enjoy it more than any other medium. Having invested so many years into learning my craft and developing my work, I'm still learning all the time and finding new techniques through experimenting, this gives me a freedom and creative blank canvas to constantly strive to create something different and the attraction of this fluidic style means it never gets boring, as it is constantly moving forward. To find your own voice isn't easy and it takes a lot of soul searching and dedication; 'sticking to your guns' and not wavering. Not everyone will like your work but that's fine.
4. What mediums do you work in and are there any new mediums you would be interested in working with in the future?
I work in Oils and nothing else. It's the traditional go-to medium for painters and although many have moved into acrylic, due to its many benefits particularly the speed at which it dry's, I find a deep connection to Oil paints and feel that you get something from them that Acrylic or any other medium simply doesn't have. I'd quite like to experiment with Oil bars one day. I wouldn't rule out another medium but not just yet.
5. Who have you met in your career that has changed things about you, your style of work or maybe your processes and self-development?
My art teacher (Mrs Bacon) from high school was a huge influence on my early start in art. Her guidance and ability to explain things clearly and help me develop will be something I'll always be grateful for.
6. How do you choose what to create, and how long does it take you from conception to finish?
I often start with a concept that tells a story and sets the scene, narrative is important in my work. I think everyone has a story to tell from the milkman to the lady at the bus stop, in my paintings I focus on a solitary figure and this raises many questions from people as to what they are doing, where they are going and what kind of lives they have. I have my thoughts on each individual painting but I leave it to the viewer to make their own conclusions. My completion date for a painting is never known, it can take days, weeks or months depending on how I think the painting is going. Sometimes they come quickly, other times I have a tougher job bringing my vision to life. In extreme cases, I scrap the whole thing and start again.
7. Which work that you've created are you proudest of?
I am proud of several works sold over the years, but I do like 'Homeward dusk' which was the first piece to sell at De Lacey Fine Art.
8. Which piece of art that you own is the most special to you?
I own a piece of art called 'punk profile' by Arthur Berry, which is very special. Arthur Berry was a painter and playwright from Stoke on Trent, his individual creative work became deeply rooted in the culture, people and landscape of the industrial pottery town of Burslem.
9. Which museum exhibitions have you been most impressed with and why?
I loved the Egon Schiele exhibition at the Tate back in 2018 his work is breathtaking. I always enjoy looking in the Valette Lowry room at the city art gallery, the teacher student releationship between the two of them was fascinating, and the legacy they left behind will inspire generations of artists for many years to come.
10. What are your goals for this year?
My goals for this year are to carry on working, develop new collections, and hopefully work bigger. I'm hoping to create some larger scale paintings on bigger canvases and explore the challenges that this will entail.
11. If you could own any piece of artwork (money is not an issue), which would it be and why?
This is always a difficult question, but my choice would be 'Wheatfield with crows' by Vincent Van Gogh. It was the second to last painting that he did, and so evocative of how he must have been feeling at the time.