If you're thinking about buying art then you should know how modern art became considered one of the best and most reliable assets for collectors and investors, and how a couple from New York made the whole art world sit up and take notice; ultimately changing the industry forever.
During the Postwar era, art had become a big commodity. The Nazi obsession with controlling art as a way to influence the thoughts of people had the opposite effect, it cemented art as a massively important facet of the human condition and more importantly as a tool for free thinking people to fully express themselves. This gave artists new purpose and lit a fire under collectors. Later, in the 1950s the middle class was stretching their wallets and purses and becoming more competitive with one another. Everyone on the street knew when their neighbours had bought a new car, or when a new TV had been delivered. Art, on the other hand, wasn't seen as a thing for the middle classes, sure, some would buy paintings and wall decorations but the age of the gallery regular and exhibition goer hadn't yet blossomed in the suburban lifestyle.
If you were doing well in Post War Britain or America, and you had what we term today as disposable income, then you would be looking for places to invest it. In the 50s, 60s and 70s, the bank was still a decent option, unlike today there was a good percentage interest, but where else could you put your money? Property was a great investment, as was stocks and shares. You could invest in businesses and bonds, but none would perform over ten to fifteen years the way that one couples solution did.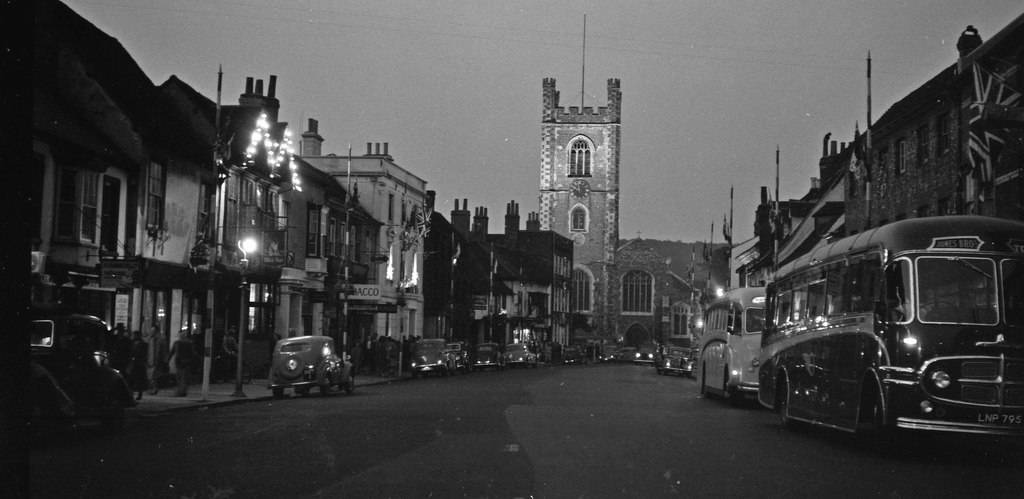 1950s Britain (Henley on Thames)
© Copyright Antony Ewart Smith and licensed for reuse under this Creative Commons Licence.
1973 was a significant year in the history of art, there was essentially life before and life after and the two were very different. On October 18th of that year, it was an occasion of firsts, the first time a major auction house had sold just one sellers items, and the first time a private buyer who wasn't in the New York elite was garnering interest from just that group. Sotheby's in New York held a sale by a fascinating contributor, a businessman named Robert Scull. Scull had been a prolific collector; he and his wife Ethel had taken great joy in assembling their art collection, it was a labour of love. They regularly attended the art galleries in New York and when they bought, they bought with great consideration and care. They were massively helped by being under the wing of the great art dealer Leo Castelli. They bought little known but respected artists such as Robert Rauschenberg, Jasper Johns, James Rosenquist, and Andy Warhol.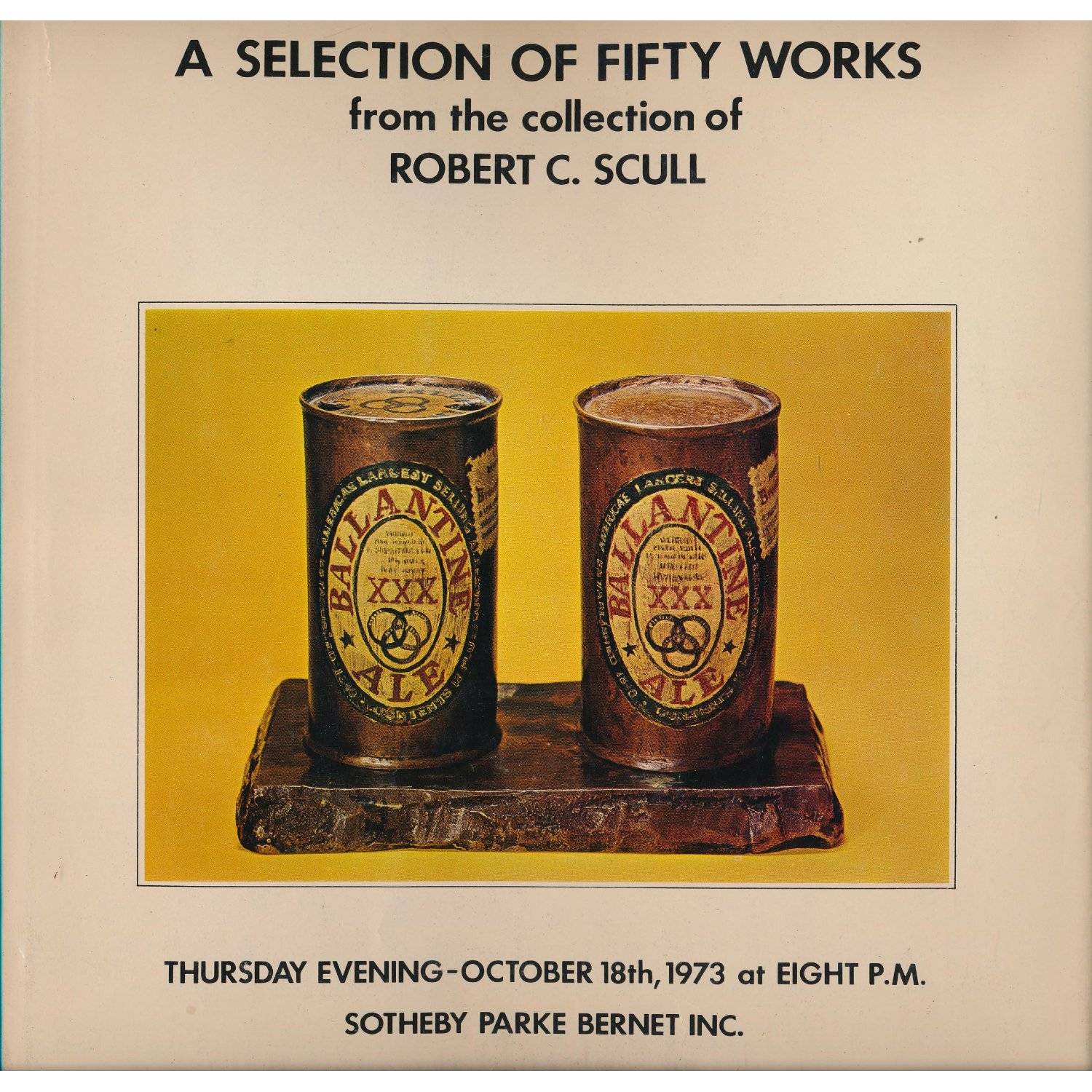 The cover of the catalogue for the Sotheby's sale
The sale was a very tense affair, Robert and Ethel weren't part of the Ivy league or trust fund community. They were common folk, albeit very successful, shrewd in business. and streets ahead in their art purchases.
The night began with the early pieces selling in excess of their estimates, then the marque pieces started to garner huge results and auction records for artists began to tumble. The sale was a colossal success, new world records were made for works by several artists on the night, and the Scull's walked away with $2.2 Million in total; but more than that they went from Taxi cab owners to Art Aficionados. There are a few conflicting reports on the night concerning different levels of appreciation and anger at the Sculls for making so much money, indeed Robert Rauschenberg was reported to have shoved Robert Scull and exclaimed: "I've been working my ass off for you to make a profit".
Rauschenberg had just witnessed his 1958 painting 'Thaw' sell for $85,000 which considering he'd previously sold it to the Sculls some years earlier for $900, gives a little context to his outrage. Contrarily he is also reported to have later said of Robert and Ethel, "The Sculls helped artists at a time there wasn't enough activity to support them. They were miracles . . .". There can be no doubt that this sale was a landmark change in all quarters of the industry, living artists were now selling for more than they ever had, and collectors could now speculate in an art market that returned huge prices for paintings which had been bought ten to twenty years earlier for considerably less.
The story of the Scull's is one that has always intrigued me. The question I bet you're asking at this point is what has this to do with Art Investment in 2019? Well, quite a lot as it happens; up until Robert and Ethel came along the art market was for Lords and Ladies, and people of substantial means. The Sculls blew open the locked doors of galleries and auction houses for everyone, they proved that with good taste, a good art dealer and a little bravery, the art market could be a good place to invest your hard-earned money. If we take the example of one of the Sculls purchases (which we have adequate data on), the Rauschenberg piece named 'Thaw' bought for $950 and sold for $85,000 yielded a spectacular 8847% return on investment. If we break it down to a per year number, then over ten years it was 884% return per year and over 20 years it was a 442% return per year. Not bad eh?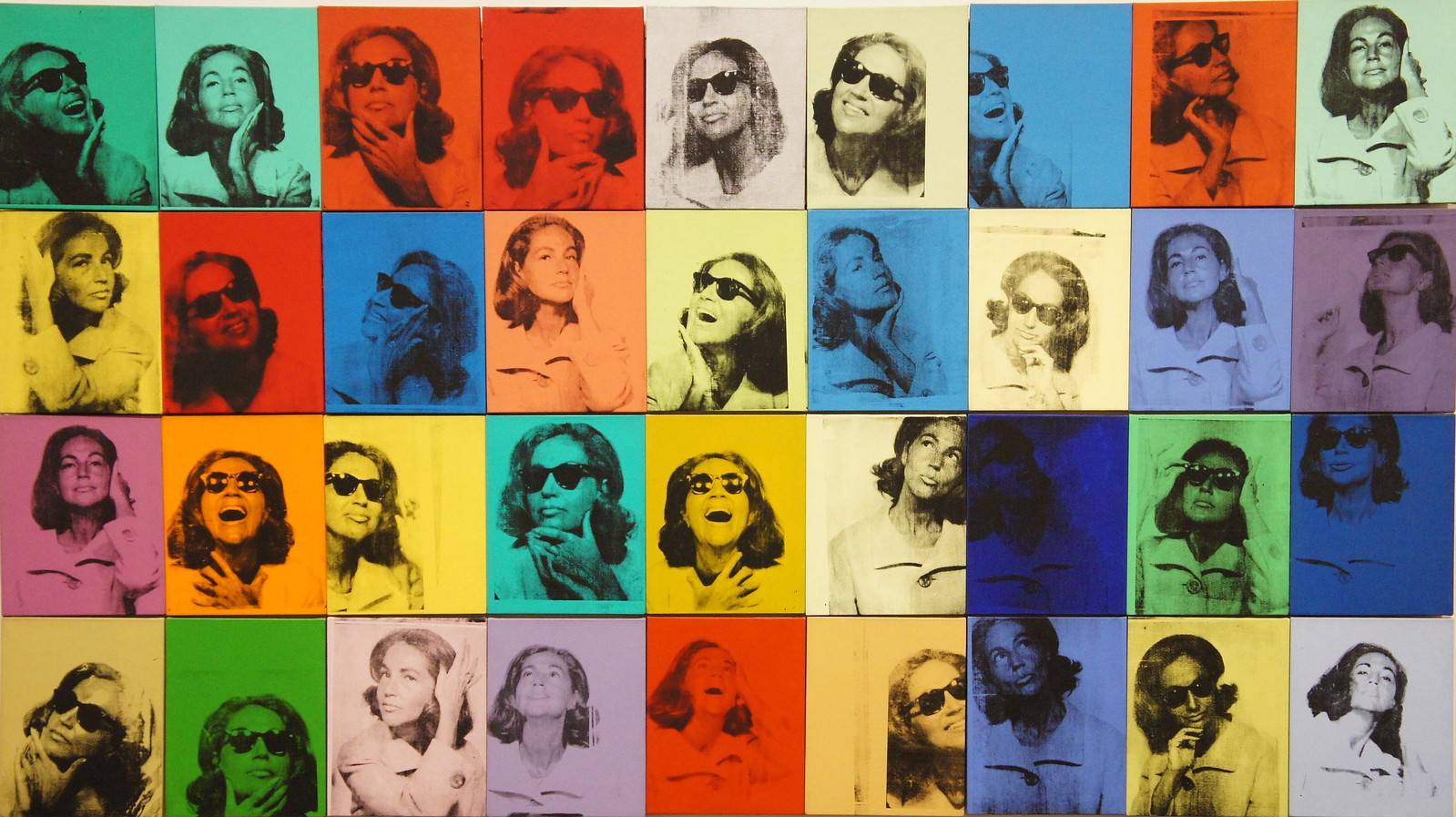 Ethel Scull 36 times by Andy Warhol
So leaving the seventies behind and looking at 2019, you can buy art from many different sources, online, in galleries or at art fairs. Every gallery or website has different types and styles from a multitude of artists, the market is saturated with every conceivable type of art from the sublime to the ridiculous. So where should you put your money? This is a question that cannot be covered in a blog due to its complexity. However if you would like to talk about it then by all means please contact me in the gallery.
In Conclusion - the Scull's gave birth to the modern art collector and set the tone for the new millennium of the modern art world. Their foresight played a large part in the first millionaire living artists and that money trickled down and helped to create the $56 Billion industry we see today. The old image of the starving artist is no more, and artists found that there was a good living to be made from painting, sculpting, or even floating a shark in formaldehyde. With all this talk of investment, and trust me this is a subject I could talk for hours on, (although I'm aware you have better things to do) I would like to finish by reminding you of the first and most important rule in Art collecting...Buy what you like, that way you'll never become bored with it and you'll always have art that you truly love.
Investment is a long-term benefit of art collection and shouldn't be the intended destination. Having seen works we sold 20 years ago for £750 - £1,250 now fetching between £6,000 and £15,000 I can assure you that at De Lacey Fine Art, we have you covered when it comes to spending wisely on the art you love.
Thanks for reading this and if you want any more information on Art investment then, by all means, please contact me.
Scull auction facts - source accreditation: Anna Louie Sussman and Roni Feinstein
Images are not our own and are from various sources - links supplied (where possible to locate).
All opinions are my own and not De Lacey Fine Art's or any other company or body.
How Art became an Investment - G Farmer 2019 © Copyright