In 1930 in a family home known as 'The Grange' in Great Thurlow, Suffolk. Elisabeth Frink was born to Ralph Cuyler Frink and Jean Elisabeth (née Conway-Gordon) she also had a younger brother five years her junior. Ralph was a career officer in the 4th/7th Royal Dragoon Guards and was one of the lucky men evacuated safely from Dunkirk. The Dragoon regiment was traditionally a Cavalry regiment of the British Army, but with the end of the 1st World-War Horses had been replaced by tanks and Aircraft, and the Dragoons were now a Tank Regiment. He had met Elisabeth's mother some years earlier whilst stationed in India, being Indian born she was a part of the Raj although Jean's mother (Elisabeth's Grandmother) was originally from Ireland. Jean and Ralph fell in love and when Ralphs tour of India had finished he married her and they moved back to the U.K.
Frink was a self-professed Tomboy and enjoyed playing with the local lads and making things with her hands. They would skate in the winter on the frozen ponds, build go Karts in the summer and race them down the hills. Frink's childhood was a happy one, she had friends, she would go Horse riding and she enjoyed life in Suffolk and various other locations as they moved around due to her Fathers work.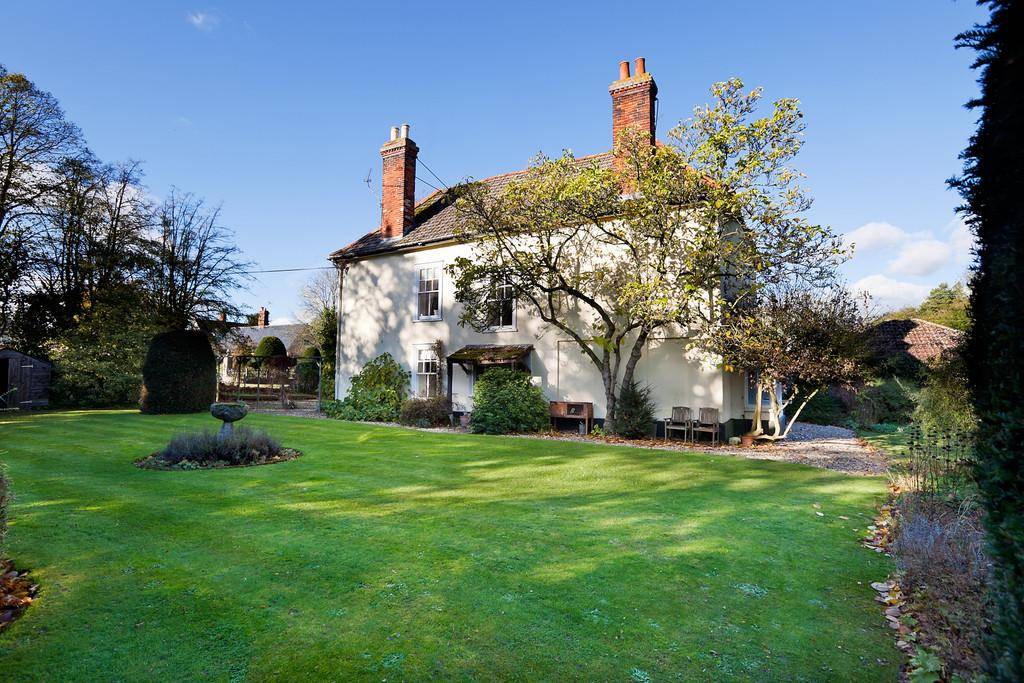 The Grange, The Street, Thurlow, Suffolk - Image Zoopla
As the second World war erupted things would change dramatically. Her father was deployed to Dunkirk to support the European forces and young Elisabeth and her Mother and Brother would move to Dorset. It was during this time she met a young man called Rodney Fenwick who was a painter, Frink was 10 years old at this point and Fenwick was a pacifist and hadn't signed up for the War. Fenwick began to teach the young Elisabeth how to paint.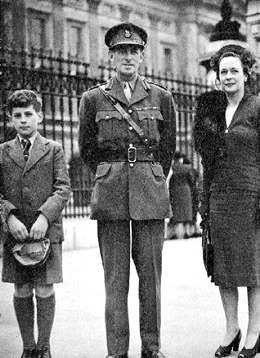 Left to Right
Tim Frink, Herbert Ralph Frink, Jean Frink
Ralphs regiment was an interesting one, it consisted of 500 men and were part of the British Expeditionary Forces. Their task was to scout ahead in quick armoured vehicles and get a lay of the land and estimate resistance from German forces. Ralphs war was essentially the story of the Second World War. His regiment was at all the important events like Dunkirk, and the ensuing retreat and evacuation under Operation Dynamo back to Britain. They were involved in D-Day when the Allied forces pushed into the European Mainland and would begin the liberation of Europe. Under command of the 8th Armoured Brigade, the regiment landed on King Green, Gold Beach, at 07:20 on 6 June 1944 as part of the D-Day landings, supporting the 50th (Northumbrian) Infantry Division. He was involved in Operation Market Garden and the battle of Arnheim as they drove the Germans back through Holland. His regiment was also the first armoured division to cross the River Seine in France. He would survive the Second World War and subsequent War in Burma and eventually retire from the Army attaining the rank of Major-General.
Back in England and young Elisabeth had moved from Dorset on her Fathers short return from Dunkirk and they headed back to Suffolk. Their Grandfather was in his senior years and was in need of constant minding so Elisabeths Mother Jean took on the task and looked after him. The German bombings were expanding all over the UK and Suffolk had its share of destruction being so close to American and British air bases, so Elisabeth's Mother decided to send her to a Convent in Devon hoping that she would be safe. She spent five years of her life in the convent and was well cared for by the Nuns. One Nun, in particular, noticed Elisabeth's love of art and gave her extra art classes to stimulate her mind and allow her to do what she loved.
After the War, Ralph had returned home and Elisabeth and her brother Tim returned from their respective havens, although Elisabeth wouldn't stay for long. She was on her way to Art School in Guildford at the age of 17 and was ready to take her passion for creating art into a new professional direction. Elisabeth went with the intention of becoming a painter, but her rebellious nature coupled with a few teachers she didn't like made her behaviour (as she described it) awful during this period. Over the two years, she stormed out of various lessons and had heated arguments with several faculty staff. Eventually, she found an affinity with the sculpting class and would put all her efforts into that. She got on well with the teachers who were very sympathetic and patient with her. They were Trevor Tennant and Harry Phillips, Tennant worked in Abstract sculpture while Phillips was more figurative in style. The two had a profound effect on the young artist and would set her on a course which would yield Britain one of its most important female sculptors.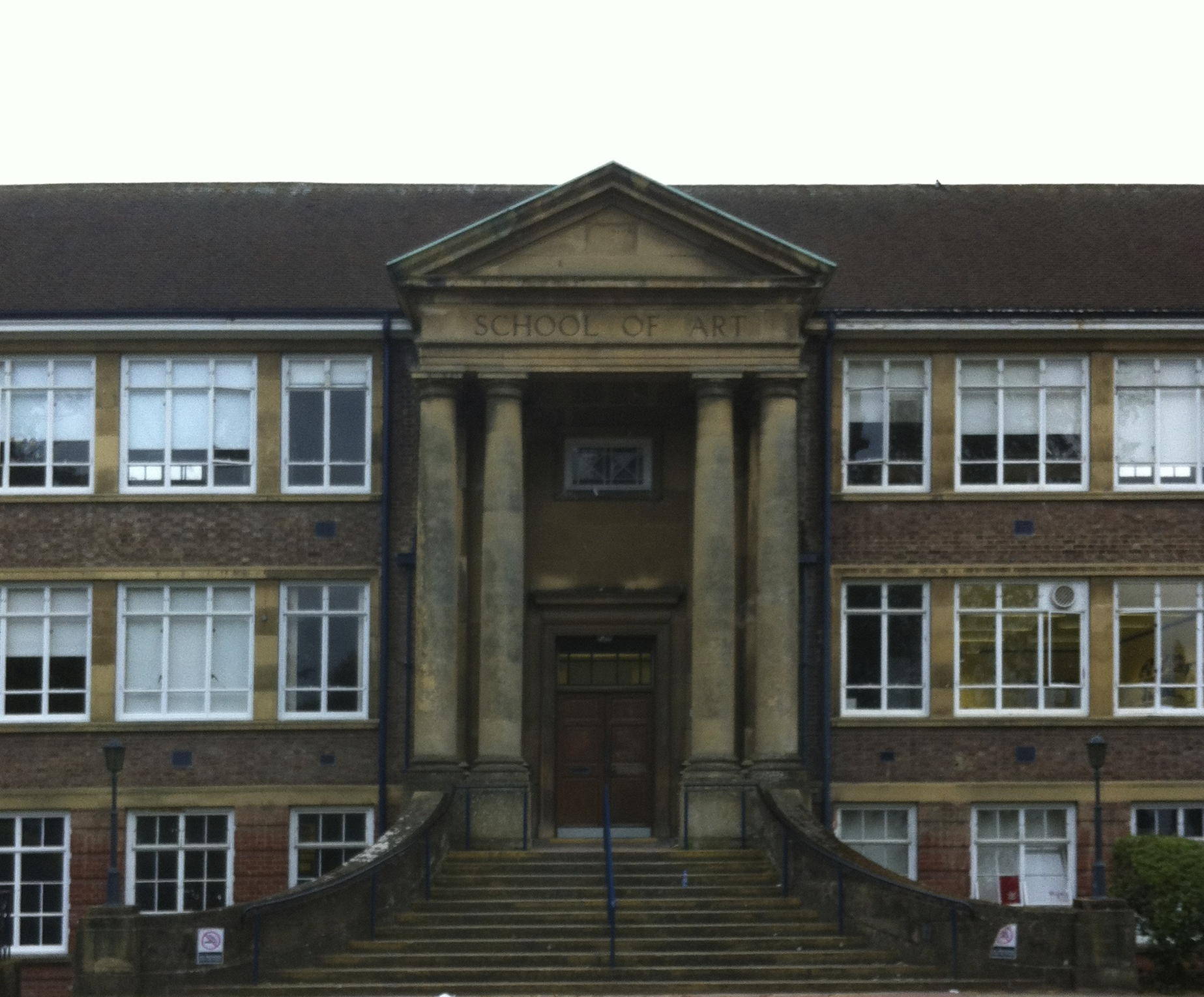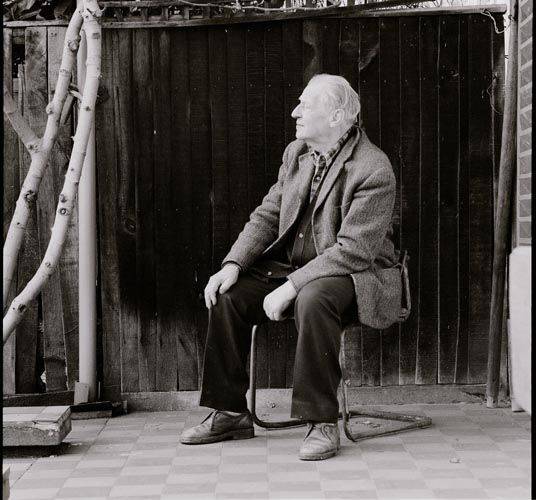 Frink was not one to rest on her laurels and would soon be moving again but it was to London this time. Chelsea Art School was an attractive place for a young Sculptor to work. Her Teachers were a young Bernard Meadows and Willi Soukop. It was during this time that she would become truly immersed in the London Art scene. She met the greats of the time and became friends with Lynn Chadwick, Julian Trevelyan and Ceri Richards. Henry Moore would visit her class every term to help them, this led to a lifelong friendship between the pair.
Frink was living the artist lifestyle and moved into an apartment with five other women, they had parties and lived quite a wild lifestyle. Her daily routines were far less extravagant, this was the post-war era and rationing was still prevalent in the U.K. Frink looked back on this period with an immense fondness for the work she was able to do and the friends she would make. At the age of 20, Frink and four of her closest friends decided to visit Paris. There she would fall in love with the work of Giacometti and Brancusi, she would visit the museums and galleries and consume all the Paris art world had to offer. One day she was in a cafe and they saw Alberto Giacometti sitting there having his breakfast, Frink and her friends were giddy with delight but didn't have the courage to go and speak to him, so they returned at the same time the next day and sure enough, there was Giacometti again. They would return several times during their stay just to be near him.
In her final year at the Chelsea Art School, something extraordinary happened. Elisabeth was given her first show with three other artists at the Beaux Art Gallery where she showed a mixture of plaster sculptures, small bronzes, and drawings. This was a tremendous achievement for an artist still in their college education to be given a show at a prestigious London Gallery. Although what would happen next was the truly extraordinary thing. The Art critic John Russell visited the show and wrote an article praising the work of the young Sculptor. This, in turn, affirmed the belief of Sir John Rothenstein who was the head of the Tate at the time, the son of the famous artist William Rothenstein and the brother of the equally famous modern British artist Michael Rothenstein, that Elisabeth Frink was an artist that the Tate should be investing in. They bought their first sculpture from that show in 1952. So not only did Elisabeth have a show at a major gallery in London, not only had she received positive reviews for her work, but she also sold the first of many of her works to the leading Contemporary National Art Collection.
The piece that Tate bought was simply called 'Bird' although it was actually a bird of prey. Frink would years later recount how she had a fascination with flight from a young age. Again growing up in Suffolk and near to the airbases during the war, Frink saw many dog fights and planes falling from the sky trailed by smoke and led by fire. As children, they would visit the wreckages and take souvenirs such as parachute silk or bullet casings. However, these images would haunt her throughout her childhood, adolescence and adulthood, Frink would have terrible recurring dreams of falling from the sky and she linked these directly to witnessing the planes crashing during the war. This fascination with flight would stay with her through her early spinning man series, her birds of prey, and many other works.
Elisabeth Frink - Bird 1952, (Photo Tate).
The young Elisabeth would leave the Chelsea art school at the age of 23 although this would in no way be the end of her involvement in education. A few weeks later she would return to teach at the school and eventually go on to teach at St Martins College. While she taught at Chelsea Art School she would life model for artists at St Martin's to pay for the rent, although when she became a teacher there she stopped modelling. Frink said that modelling gave her insight into muscle tension and showed her which muscles were in use when in certain poses, this was valuable data for a sculptor.
This brings us to the end of the first installment of our Elisabeth Frink - Life in Bronze Part 1.
Next week we head into the 1960's and follow Elisabeth through her Marraiges and relationships of that period in London. We look at the evolution of her work and the social and personal landmarks which would forever shape her as one of Britains greatest Artists.