You may be thinking that this is a strange title for a newsletter from a gallery who sells large quantities of prints. The thing is that people ask me this question all the time. It's usually loaded with a sub-question about investment which is an important subject for collectors in the modern age.
Printmaking has been around Europe since the 15th Century, previous to this it existed mostly for either religious purposes or playing cards and although interesting as a subject, they don't have any relevance to modern art.
What I'm focusing on here are prints created by artists who put their name to them and produce them as multiples of their work, or as the work itself in the case of 'original prints'. When it comes to antiquity in prints Rembrandt is the Henry Ford of modern printmaking, he didn't invent it, but he put it all together in a way that took it to another level. It would take an artist of immense talent and reputation to make prints become coveted and appreciated by the collectors and the art world. Of the early printmakers, two names scream out as the forerunners, one of which I've already mentioned in the Dutch master Rembrandt van Rijn and the other is the German artist and printmaker Albrecht Durer considered by many to be the greatest draughtsman of all time. Many artists made prints before them, but no one else made them so widely accepted.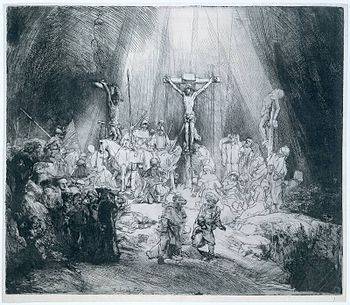 Rembrandt Van Rijn, The Three Crosses, 1653
Drypoint Etching
The very first prints ever made by humans were cylinder reproductions made by the Sumerians circa 3000BC, later woodcuts produced in China around the year 770AD would be created and these were the real forerunner of modern printing; although it would take another 800 years for it to reach Europe and be used in the way that we know it today.
So, are limited edition prints valuable?
The short answer is yes, very much so. However, in comparison with the value of original paintings they have a long way to go, Just last year the Salvator Mundi by Leonardo Da Vinci sold for a world record $450,000,000. While the most expensive print ever sold goes to Pablo Picasso's 'La Femme que Pleure I' (The weeping woman) which sold in 2011 for £5,122,500 at Christie's in New York. A gulf in price no doubt, but when you remove the Salvator Mundi from the equation and regard it as the price achieved for a single print, you can't help but be impressed with that result. It shows that serious collectors view prints as equally important as any other type of collectable art.
If you look at the top 5 most expensive prints of all time, it is clear that this figure for the Picasso wasn't a fluke, but stems from a buoyant and vigorous market.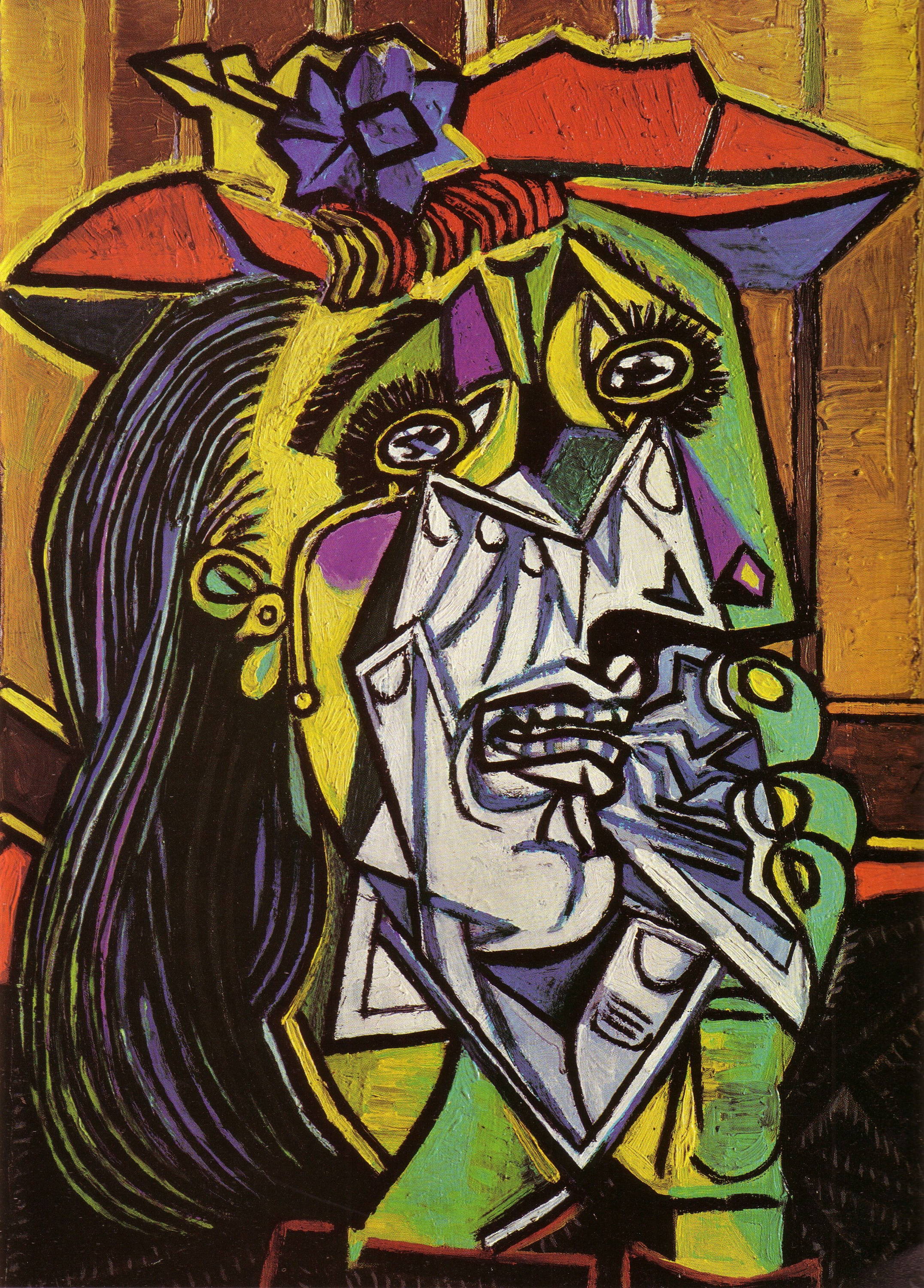 Pablo Picasso -
La femme que pleure I (pinterest)
Top 5 most expensive prints
1. Pablo Picasso - La femme que pleure I $5,122,500 (2011)
2. Henri Matisse- Oceanie la mer $4,774,500 (2011)
3. Pablo Picasso - Le repas frugal $3,052,400 (2012)
4. Edvard Munch - Young girl on a beach $3,000,000 (2013)
5. Edvard Munch - Vampire II$2,182,800 (2007)
The exception that breaks the rule.


L.S.Lowry makes for interesting if muddled data from his prints. For all intense and purposes, LS Lowry only produced a handful of 'original' prints, he apparently struggled with the process and didn't enjoy it much. During the 1970s a new wave of printmaking was starting to take hold amongst artists, the photolithographic print (as it would become known), grew in prevalence and popularity amongst collectors. Many of these were viewed in the art world as poor prints. They were essentially photographs taken of paintings and reproduced into editions with the artist signing them, often produced in great numbers of 850 or more. They were also notorious for the sunlight bleaching out the colours and making them blue or ghostly in appearance. So 'serious' art collectors avoided them as poor-quality replicas. Where they right? Well, yes and no is the answer. in terms of prints - original prints such as Lithographs, screenprints, etchings, engravings, woodcuts, linocuts etc are all considered original artworks, even though they are in edition runs. Photolithographs aren't.
But something strange happened with Lowry's prints. They continued to grow in price and were being purchased by very serious collectors. The irony is that the fading of the prints meant that the numbers of the edition reduced from 850 drastically to the remaining, much smaller number of prints that still held high-quality colours. This made them rare, and if there's anything that the art market loves its rarity. It certainly didn't hurt that we had several record-breaking original Lowry prices at auction which made the prints of that painting all the more valuable. Currently, the most expensive Lowry print is 'Going to the Match', it sold at auction in 2015 for £22,000 before Auction fees (£27,000 after taxes, auction fees and artists resale rights). The original painting is owned by the Professional Footballers Association and was bought at an auction record price (at the time) of £1.9 million, which in today's market is estimated to be worth £6-10 million.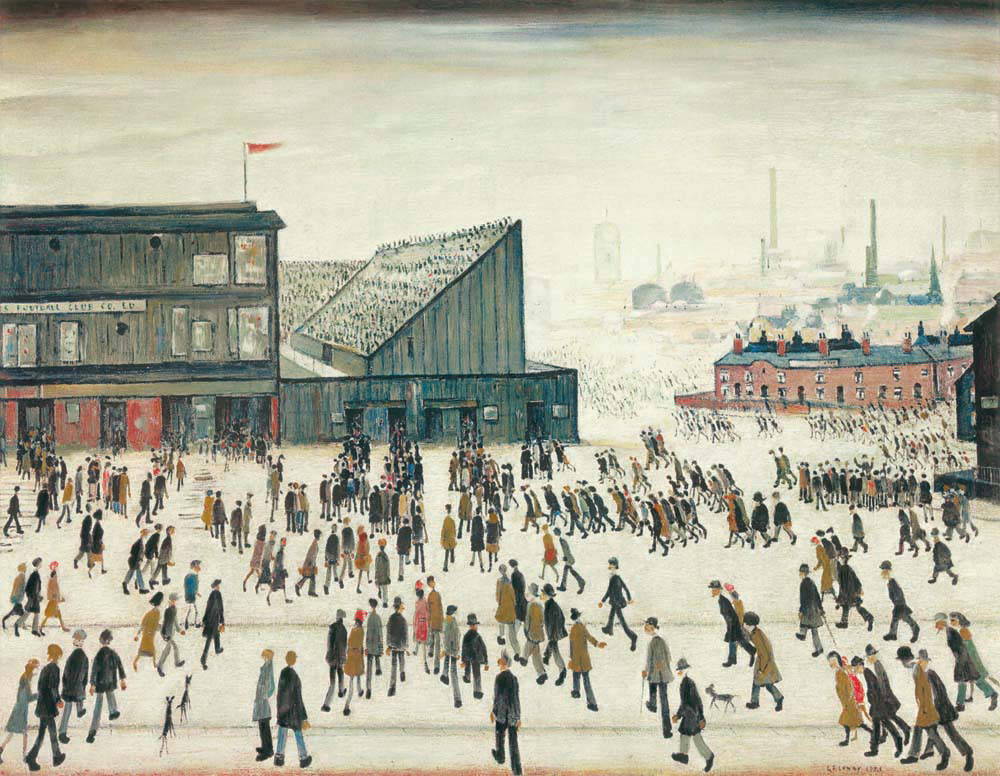 LS Lowry - Going to the Match
The common printing classes:
1. Etching
2. Engraving
3. Lithograph
4. Screenprint
5. Linocut
6. Woodcut
7. Giclee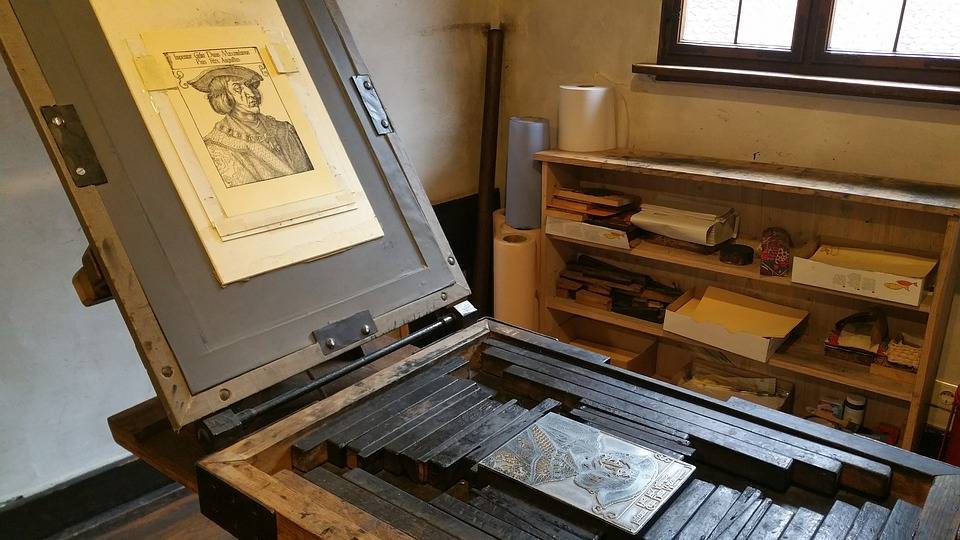 Albrecht Durers Printing Press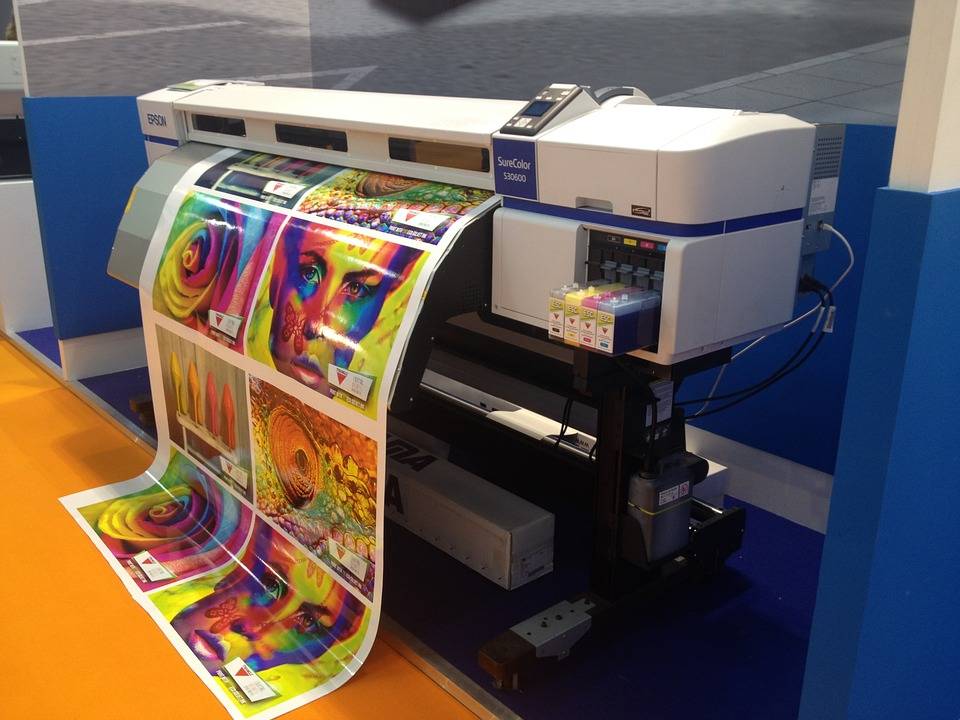 A Modern day Giclee Printer
Let's put all that money stuff aside for a moment and get down to the very essence of print collecting. Why do we do it? The answer is because we love the artists and we want to own something that has been in their presence and is a representation of their work. The reality is that if you want to own a piece of art by David Hockney you can get a painting for $90 Million as someone recently did, or you can buy a signed original print for anywhere from £3000 up to £40,000 or you can buy an unsigned limited-edition print for £600 - £1,200. That's the beauty of print collecting, you can collect the very best artists for a fraction of the huge numbers seen in the art market today, but you also get the benefit of a long-term investment and above all that, the enjoyment of owning the artwork and viewing it every day in your home.
We'll finish where we began with that question - "Are prints worth collecting?" Well, we've ascertained that financially they are worth collecting, historically they have had a profound effect on humanity and have given living artists the possibility to grow their following and their income, they are taken very seriously by the art world and by the artists themselves - indeed I heard a podcast just a few months ago with Tracey Emin where she lamented the indifferent attitude towards her monotypes and editions as people constantly clamour for her originals. She cited their lack of knowledge as the main reason.
Prints are very much worth collecting, as all the major art institutions worldwide have and continue to invest in artists prints; as can be seen on our website many of our pieces are part of national and international collections.
I hope that this blog has been interesting for you and possibly changed the way you view prints. They are massively important. As to the popularity of Lowry, when I first wrote this story I had a good selection of his printed works, I'm now sold out of the signed prints and have only two of the unsigned prints available. We will be getting more in the future.
Images are not our own and are from various sources - links supplied (where possible to locate).
All opinions are my own and not De Lacey Fine Art's or any other company or body.
Are prints worth collecting? - G Farmer 2019 © Copyright