If I were to ask a random collection of people to name a few of the most famous artists working in Britain today, I would expect to hear names like - David Hockney, Damien Hirst, Tracey Emin, Banksy and maybe a few others. Now if I were to show the same group, images of those artist's most famous works and ask them to give me their titles, they would most likely struggle. If I showed this image -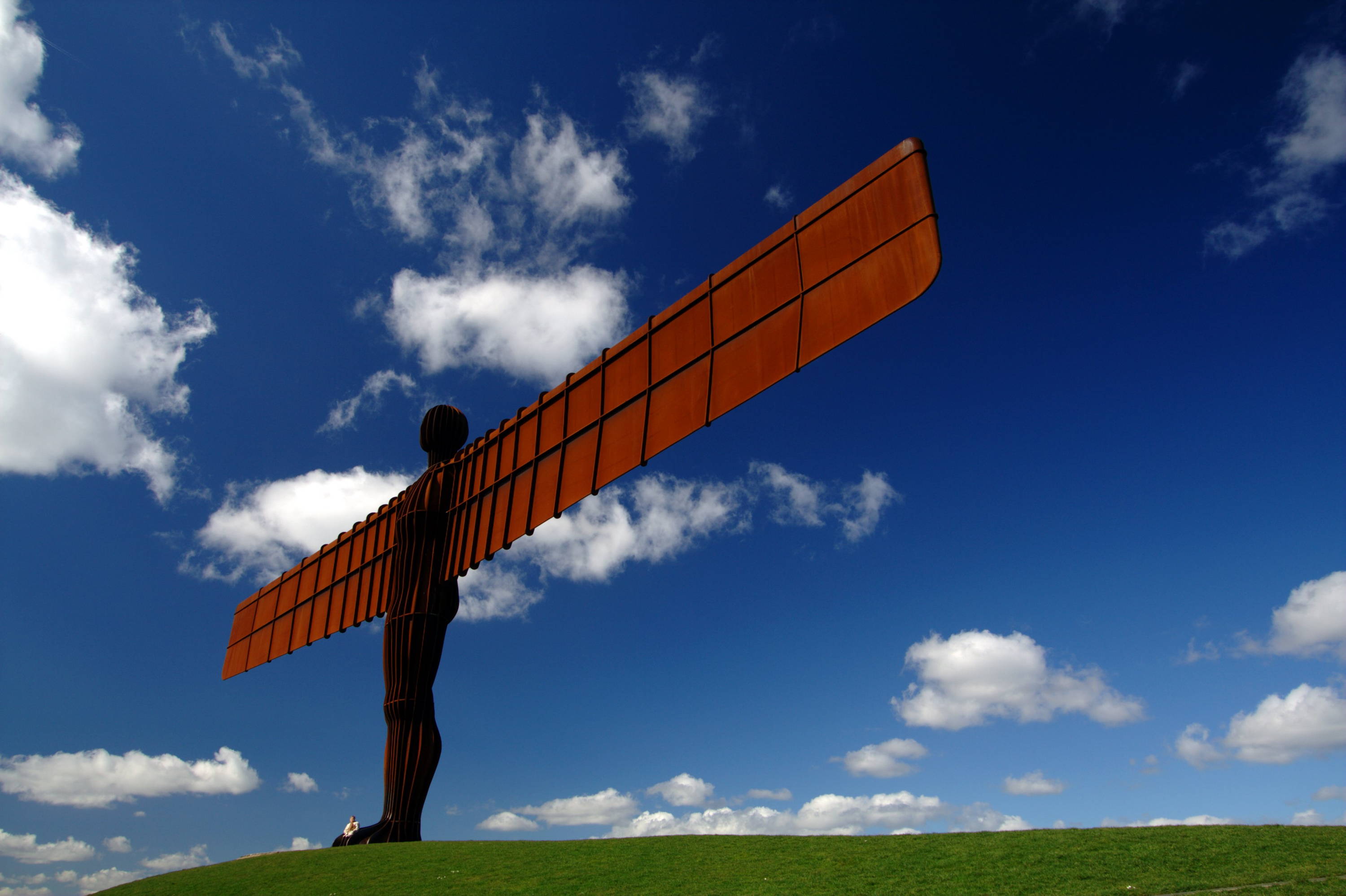 By David Wilson Clarke - Transferred from the English Wikipedia. Original file is/was here. (Original upload log available below.), CC BY 2.5, https://commons.wikimedia.org/w/index.php?curid=969306
The percentage of correct answers would rocket. It's an unusual phenomenon in Art that people would recognise the artwork but not the artist. The reality is, that if you don't know your Vuillard from your Albers then that question may certainly stump you. However, when an artist gets it right and consistently so, they become accepted and loved by the public, even if they don't know their name, they know the name of that artwork. Such is the case with Antony Gormley, the reality is that we're talking about an artist who's been at the top of their game for over 40 years.
An artist that has had phenomenal international success with their public sculptures, 'The Angel of the North' being exhibit A. Anyone who's driven along the A1 towards the North of England will have seen this sculpture, and what a work of art it truly is. Long wings outstretched as if not taking flight but welcoming you with a hug to the North of the country. This is one of the most recognisable pieces of art in the Country by any medium. Why? because we see it every time we drive past. It's always there, it doesn't impose on the landscape, it accentuates it.
Antony Gormley was born in 1950, the youngest of seven children. He studied at some of the greatest institutions this country has to offer. St Martins, Goldsmiths, and the Slade are among some of the iconic art schools that he attended. While good schooling is important it's usually what comes after which defines a career, and Gormley certainly stood out from the crowd. In 1981, a few years out of college, he exhibited at the famous Whitechapel Gallery and the Serpentine Gallery in London. By 1984 he was exhibiting in New York and London, in 1985 the snowball which had been thrown down the hill began to gather immense pace with shows in Italy, Germany, and again New York. By the end of the eighties, Antony Gormley had shown all around the world and regularly in the USA where he was well collected and much appreciated. Although huge success in the 1980s laid the foundation for what was to come, it would be the 1990s which would truly define his career. Pushing him forward from a well-known artist among the art-loving community, to a truly household name.
For any artist, winning the Turner Prize is the equivalent of turbocharging a career, it's one of the hardest accolades to achieve in Art and can be a life-changing event, Gormley conquered this peak in 1994. To truly appreciate the gravity of this award and how difficult it was to stand out and be successful, you have to consider that this period was the height of the YBA's in British Art, Damien Hirst, Tracey Emin, and Gary Hulme had been knocking on the door of the Turner prize for a few years. However, Hirst would only have to wait 12 months longer for his moment as he picked up his prize in 1995. So for a 44-year-old sculptor who was going up against twenty-something artists who were the latest and greatest in the industry, Gormley had his work cut out to take his place in Turner Prize history, but take it he certainly did.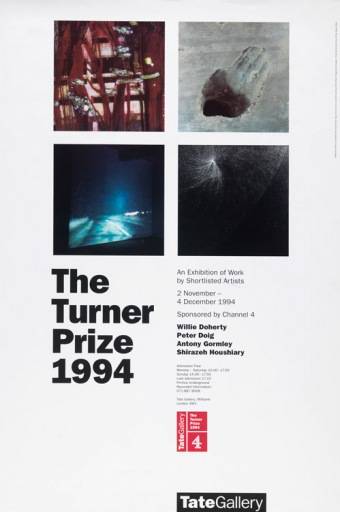 The next landmark in Gormley's career would be his 1997 installation of 'Another World' which consists of 100 figures across 2 miles of the beach. Although now situated in Crosby, Merseyside, it first appeared in Germany and was intended to be moved from location to location and never to be a permanent fixture. When it was situated in Crosby, Merseyside it was met with the usual negative political backlash but it turned a derelict wasteland into a tourist attraction that gave life and purpose to that beach. Indeed it has been so popular with the locals and visitors alike that in 2007 Sefton Council moved to have the installation made permanent. Gormley agreed that this beach was the perfect location to keep the figures, and just like that, the installation became a fixture of the landscape. As with much of his work, the figures from 'Another World' are cast directly from his own body and made from bronze. The statues work with the landscape as the tide ebbs and flows around them. Some become submerged and take a full tidal cycle to reappear. The nautical interaction of this artwork has offered up some additions to the statues in the way of Barnacles, much to the artist's delight.
By Chris Howells - Edited version of Image:Another Place3.jpg., CC BY 2.5,
https://commons.wikimedia.org/w/index.php?curid=968318
Gormley has exhibited all over the world and has public sculptures in many major cities and national collections. He was awarded a Knighthood in 2014 for services to the arts. This year he has been honoured with an exhibition at the Royal Academy of Art in London. An institution he is very familiar with having been made a full member in 2003 and exhibiting regularly in the summer show. The Royal Academy is housing a fabulous collection of his work and as usual, such has been the public reception of this show, that the RA has extended it's viewing hours on weekends to accommodate the public interest. It will be available to view as follows:
21 September — 3 December 2019Daily 10 am – 6 pmFriday 10 am – 10 pmSaturday 10 am – 8 pm (excludes 5 October and 23 November)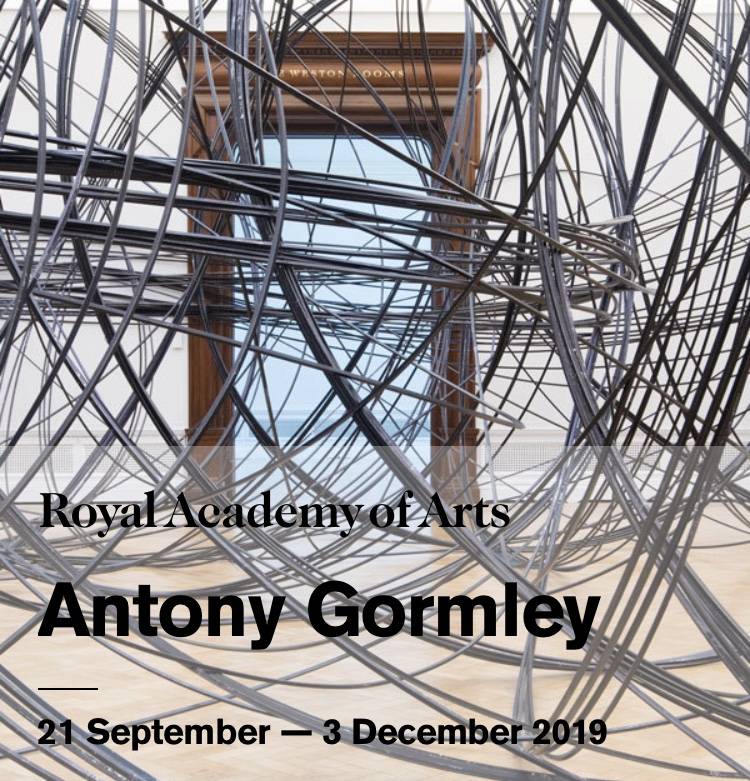 Consistently pushing the boundaries of his work, Gormley appears fresh and current in the art market, this is something that has increased his longevity in an industry where so many of his contemporaries have faded and dropped off the map.
Next year Sir Antony Gormley will be 70 years old, if his Royal Academy show is anything to go by, he will continue to work, continue to show, and continue to be loved by the British Public.