As I've said many times, my library is my fortress of solitude, it contains all of the facts and figures that I rely on. I've always seen art books as an investment (both personal and financial) and many of the books in my collection can be termed as substantial investments, as some of the volumes have helped me countless times.
Alternately, I've always been a big fan of art books which are accompanied by limited edition prints. Many years ago we used to sell a fabulous edition of a Frank Auerbach book which had a signed etching included, they are now impossible to find anywhere. I really wish I'd kept a few for myself.

I regulalry add to my collection and just this week have added several new titles, here are my top five latest purchases.

So let's kick off with a book by a friend of the gallery.
Patrick Proctor - Art Life: Art Life by Ian Massey
Find it on Goodreads here
Ian Massey is a well-known art biographer, critic and lecturer. His work on Patrick Procktor and Keith Vaughan have been of the utmost importance in the history and documentation of these fantastic artists. This book on Patrick Procktor is a phenomenal in-depth look at the life of one of the 1960s most prominent artists. Although today, Procktor is not as well documented as many of his compatriates, this book helps to correct that.


At a time when Britain was producing some of its finest and most revolutionary artists, Patrick Procktor stands in good company amongst the Hockney's, Auerbach's, Freud's and Hepworths of the day. This book looks at his work as well as his relationships both business and personal. If you want an inside look in tremendous detail at the life of an artist then this book will definitely serve you well. Incredibly detailed, painstakingly researched and orchestrated in a wonderful style. Ian ticks all the boxes with this book.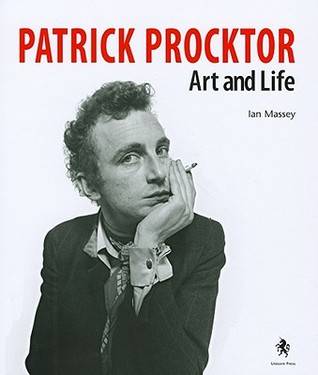 Those who know me, know that I have a fascination with Japanese culture and when I saw this next book I had to buy it. It combines two things I'm deeply interested in; one of which is the art of Hokusai and the other is Japanese Manga. For those who don't know what Manga is, it's basically 2d illustrations, or as we would classify them in the west - Comic books. Now here's where things get interesting, what we have here is a three-volume reproduction of Hokusai's sketchbooks which were originally produced and sold in 1814.

When they originally came out they created quite a stir and the first edition sold out quickly. These drawings all come from a traditional period of Japanese heritage, they show tea houses, theatre productions, samurai warriors, beautiful Japanese ladies in their traditional Yukata's or Kimono's. The books are quite small in size and there's little or no text in them, but these images gave birth to an entire art form, and have helped in the creation of a multi Million-pound industry in Manga and Anime, which are popular the world over.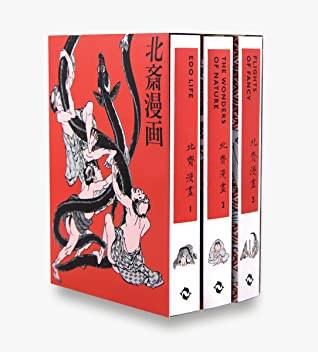 Black Artists in British Art: A History from 1950 to the Present by Eddie Chambers
Black Artists in British Art - A history since the 1950s by Eddie Chambers is a great piece of writing highlighting the importance of Black Artists in Modern British Art. Avid art collectors and lovers will no doubt know some of the biggest names of Black British Artists of the 20th Century such as Frank Bowling, Chris Ofili, and Yinka Shonibare. However, this book looks further back and in more depth at artists who were struggling for recognition in the mid part of the 20th Century.
Championed by its readers and viewed as a gateway to further exploration of working Black artists of this period of the 20th Century Eddie Chambers book opens many doors of further exploration into this vastly under represented portion of British art history.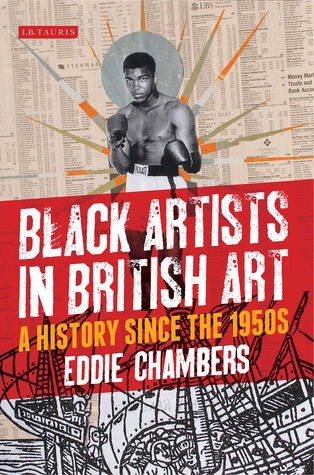 What the Hell Are You Doing?: The Essential David Shrigley
by David Shrigley
What the Hell are you doing? The Essential David Shrigley Paperback. This book was released in 2012 and is one of a number of books by the artist David Shrigley which shows his humour and highlights social, economic, and political absurdities using his instantly recognisable style. The book is introduced by Will Self and is a collection of illustrations and artworks by Shrigley. Not a lot of information to digest in this one but it will give you a chuckle and a greater appreciation of the mind of David Shrigley. Which in my opinion is always worth doing.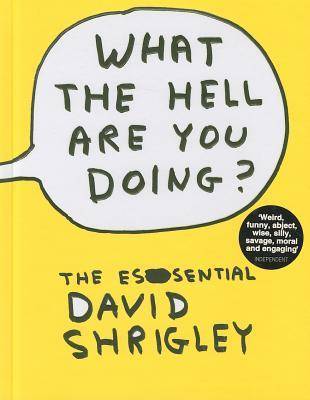 LDN Graffiti: A Unique and Inspiring Collection of London's Best Graffiti and Street Art
by Joe Epstein
London Graffiti and Street Art - by Joe Epstein is a visual feast documenting the rise of British Graffiti culture. Spearheaded by the internationally acclaimed and yet still anonymous Banksy, British Street art has become a huge tour de force in the Modern Art world. Auction results regularly explode (and shred in some cases) and our stable of internationally recognised British contributors has increased in numbers and styles over the past twenty years. This book shows some fabulous photographs of street art - true street art, and not vandalism or tagging. It's well worth a look and will help to introduce lesser-known artists who are very much deserving of your attention.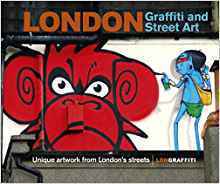 So these are my latest 5 purchases of books. I hope you enjoy them as much as I have. I'll try and do another one of these '5 books' blogs before the year is out if this one proves popular.
Happy reading and I'll see you soon.
All Images are mine unless otherwise stated. All opinions are my own and not De Lacey Fine Art Ltd or any other company or body.
Auction Houses and Forgeries - G Farmer 2020 © Copyright