With the main national and local Galleries all reopening in the next few weeks it's a new season for exhibitions and artworks across the Country, so I thought I'd update you all with the most compelling shows which will be starting soon across the UK.
1) We kick off with a local favourite of mine - Tate Liverpool. They have no major shows running at the moment, but they have extended their fabulous Op Art display for a while longer. With works by Yayoi Kusama, Bridget Riley, Victor Vasarely and many more this show is a lot of fun and showcases some fascinating and mind-bending displays.
One to mark in your diary for next year is the first major retrospective of Lucien Freud outside of London in 30 years which will be coming to Liverpool Tate from 6 July 2021 – 16 January 2022 - this will be one to see.

TATE LIVERPOOL

EXHIBITION
Op Art in Focus
New dates to be announced soon
A dazzling display from pioneering artists of the 1960s to today
FREE ENTRY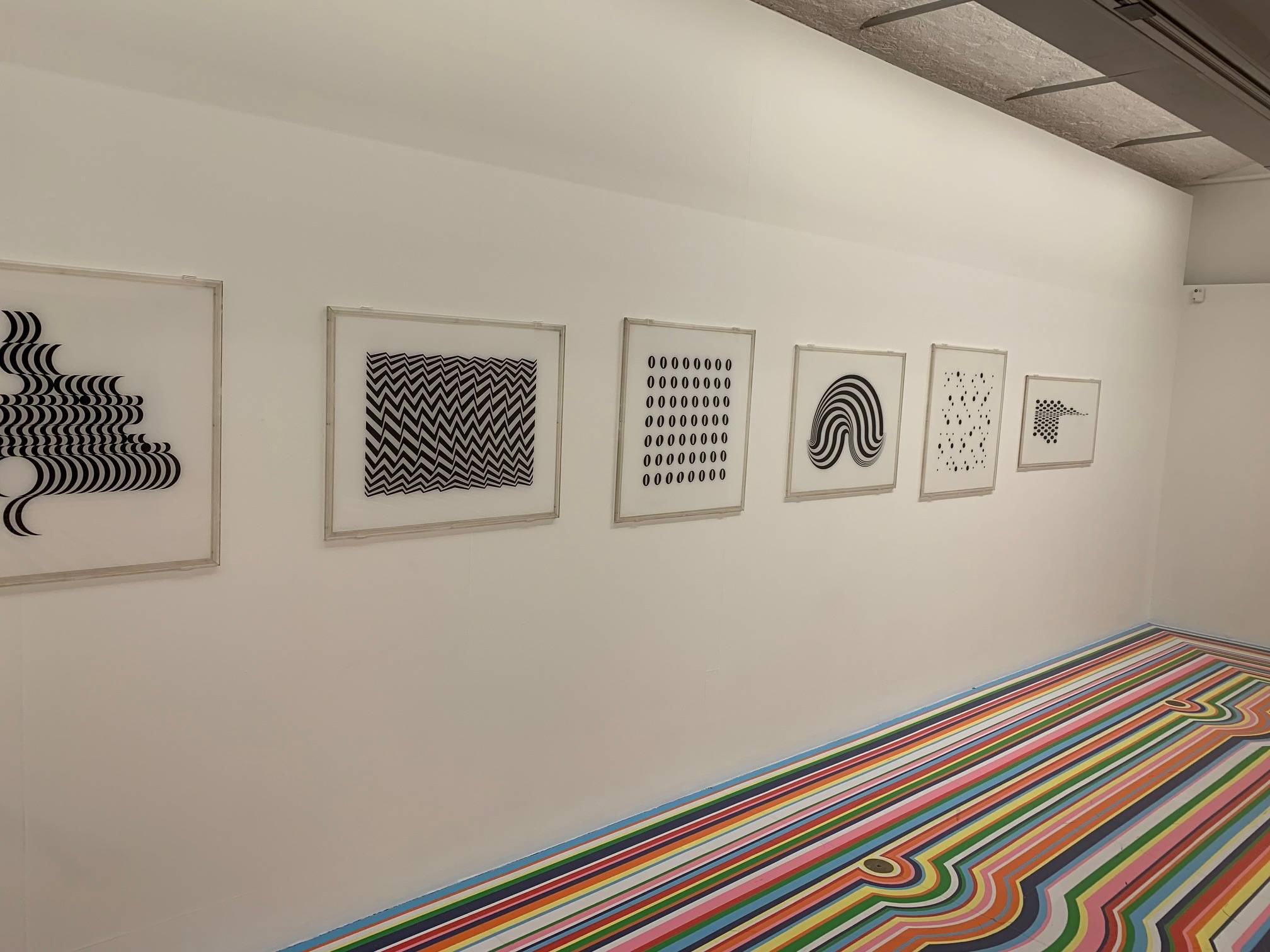 2) The Lowry will once again open on the 31st August 2020, after a long lay off due to Corona Virus, they always have an impressive mix of shows all spearheaded by their superb collection of paintings and drawings by Manchester's most famous artist - Laurence Stephen Lowry. Once August 31st rolls around, it will be well worth a visit.
Venue: The Lowry Galleries
Additional information
Opening Times
Sun – Fri 11am – 5pm | Sat 10am – 5pm
Free and open to all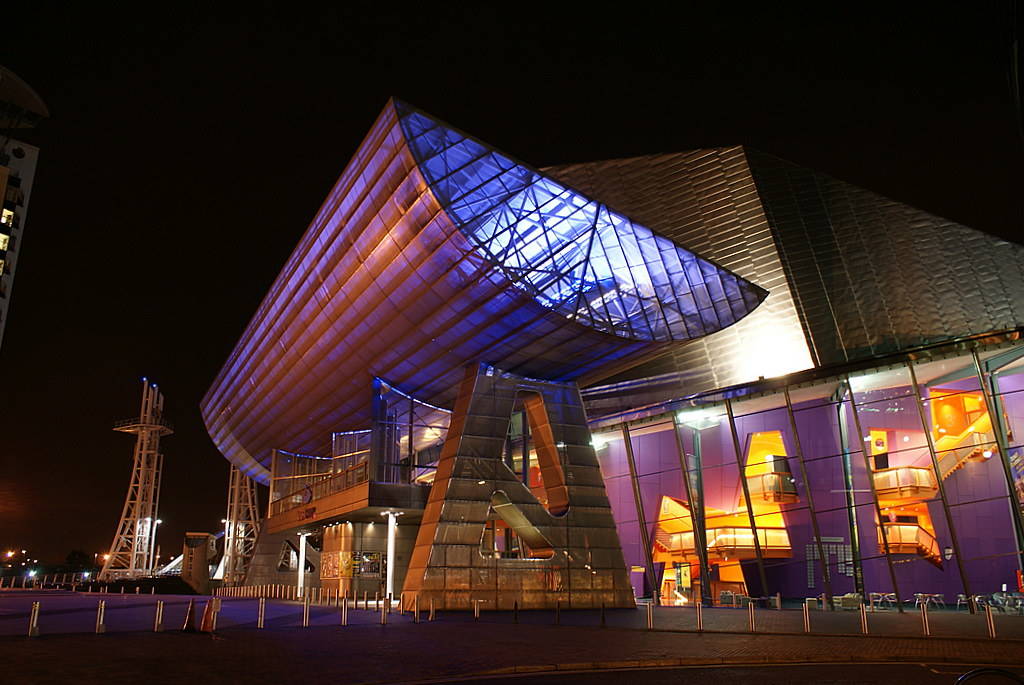 Licensed under the Creative Commons License: https://www.flickr.com/photos/12859033@N00/
3) Tate St Ives has extended it's Naum Gabo show for a little longer as they cope with their initial calendar being torn up and thrown away due to...well, you know what. These sculptures are truly beautiful and Gabo was an artist who influenced many sculptors, and posthumously continues to do so. If you find yourself down that way then why not book a place and check it out.
TATE ST IVES
Porthmeor Beach
St Ives
Cornwall TR26 1TG
Plan your visit
DATES
25 January – 27 September 2020
Currently booking until 6 September
Kevin Gessner - "Constructive Head No. 3 (Head in a Corner)" by Naum Gabo Licensed under the Creative Commons License: https://www.flickr.com/photos/kevingessner/3325870605
4) The Royal Academy of Art is still on partial lockdown so from Monday to Wednesday it is closed, but the weekends are still very much accessible. In two weeks they are showcasing works from Denmarks Ordrupgaard Collection, which is a treasure trove of important Impressionist works. This year, they bring to the UK 60 of its works by painters such as Manet, Monet, Renoir, Pissarro, Morisot, Degas and Gauguin – many of which have never been seen in the UK.
This another one you'll have to book a place for, even if you're a subscribing 'friend' of the R.A.
7 August — 18 October 2020
Mon–Tues closed
Weds-Sun 11 am – 5 pm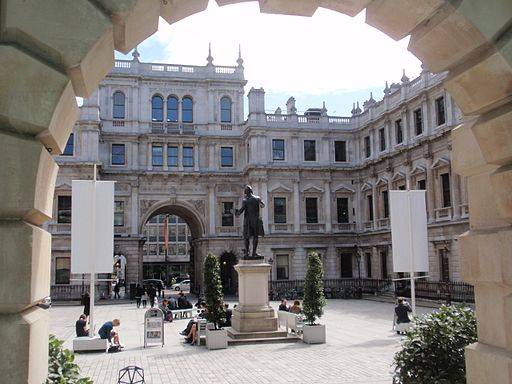 Ollios / CC BY-SA (https://creativecommons.org/licenses/by-sa/3.0)
5) The National Gallery in London currently has a Titian exhibition running. In 1551, Prince Philip of Spain, the future King Philip II, commissioned Titian, the most famous painter in Europe, to produce a group of paintings showing Classical myths primarily taken from the Roman poet Ovid's 'Metamorphoses'. The exhibition reunites all six paintings in the series, from Boston, Madrid, and London, for the first time in over four centuries. Included are 'Diana and Actaeon' and 'Diana and Callisto'; works we own jointly with the National Galleries of Scotland.
Lovers of Art and history should really book to see this one, and having visited the gallery last year, I can attest to the sheer vastness and immense quality of the national collection, this edifice is only matched in size and opulence by the contents of works of art from every corner of the world, and every period of creation.
Ticket prices
Titian tickets include Gallery entry
Members see all exhibitions for free – become a Member
Book online in advance
Standard admission
£12 Monday – Sunday
Concessions available, including NHS workers.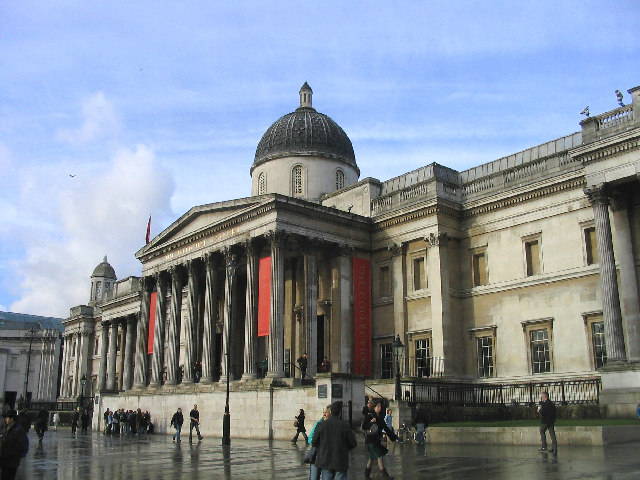 © Copyright John Winfield and licensed for reuse under this Creative Commons Licence.
Please support our national and local galleries. The lockdown has effected their income and expenditure incredibly and by supporting them now we offer a brighter future for our national art collections and the thousands of employees who rely on them for a living.
Galleries in the North that you should visit include -
The Walker Art Gallery Liverpool
The Lowry in Salford
Manchester City Art Gallery
Salford Art Gallery
The Lady Lever-Hulme Gallery, Port Sunlight
Tate Liverpool
Bolton Art Gallery
Astley Cheetham Art Gallery
Atkinson Art Gallery, Southport
Blackburn Museum and Art Gallery
Bury Art Museum
Grosvenor Museum in Chester
Grundy Art Gallery Blackpool
Harris Museum, Preston
Haworth Art Gallery Accrington
Keswick Museum and Art Gallery
Tullie House Museum and Art Gallery Carlisle
Towneley Hall Museum and Art Gallery, Burnley
Victoria Gallery and Museum, Liverpool
Warrington Museum and Art Gallery
Williamson Art Gallery and Museum, Birkenhead
This list isn't every small gallery and museum in the Northwest, but they are quality establishments, which house important collections of art. Please show them some love. For the time being, please check online to see if they're open, in some cases calling them may be the better option as people have been dropping into the gallery all week after seeing the Manchester Art Gallery Website saying they were open, only to find it still closed.
Please like and subscribe to our Youtube channel, where you can see more great content like the video below.
All images are mine unless otherwise stated. All opinions are my own and not De Lacey Fine Art Ltd or any other company or body.
5 Exhibitions you should see right now - G Farmer 2020 © Copyright