Since the 21st March, I have followed the government guidelines and have closed the gallery to do my small part in curtailing this awful pandemic. Whilst these past months have been challenging on many levels it seems we are seeing some light at the end of the tunnel.
To this end, we have been following the government's guidance throughout and continue to do so moving forwards. As essential retail shops are preparing to open during these past few weeks, and will continue to do so in the coming weeks, I find our business in the other category of non-essential retail, which means that we will most likely be allowed to resume trading either on 15th June or we will be grouped into the latter hospitality phase and be looking towards early July. I can see from various reports, Galleries and Museums have been categorised as hospitality and therefore held back from resuming trade until July.
Re-opening brings its own challenges, as the landscape is very different now from how it was before. Mass gatherings may be illegal until later this year or even early next year which will curtail any plans for opening night exhibitions we have made. Whatever the government decides and however we have to trade, I assure you that we will operate legally, responsibly, and to the best of our ability, whilst our business and indeed the nation recovers through these coming months.
I thank you all for your kind wishes, your thoughts and I look forward to re-opening and getting back to work soon. Until then, please look after yourselves and your families.

Gordon Farmer
Director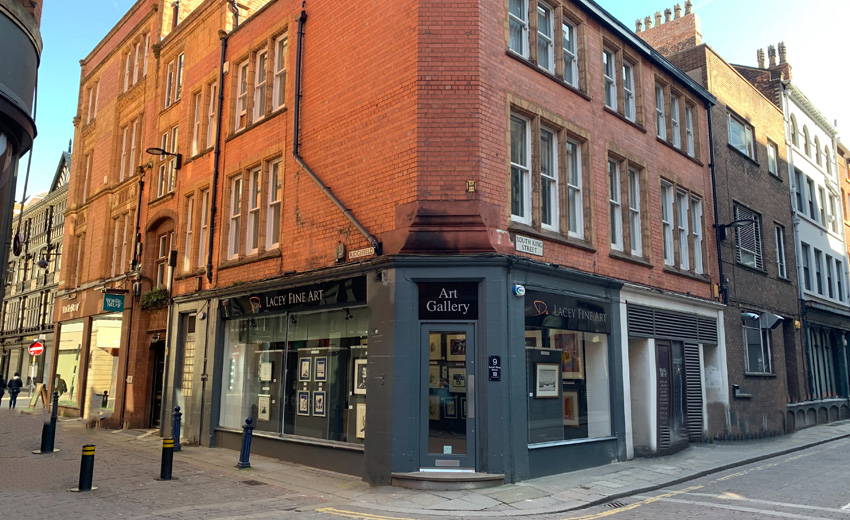 Looking forward to the day I can get this door back open again.